General Laborer - Tremco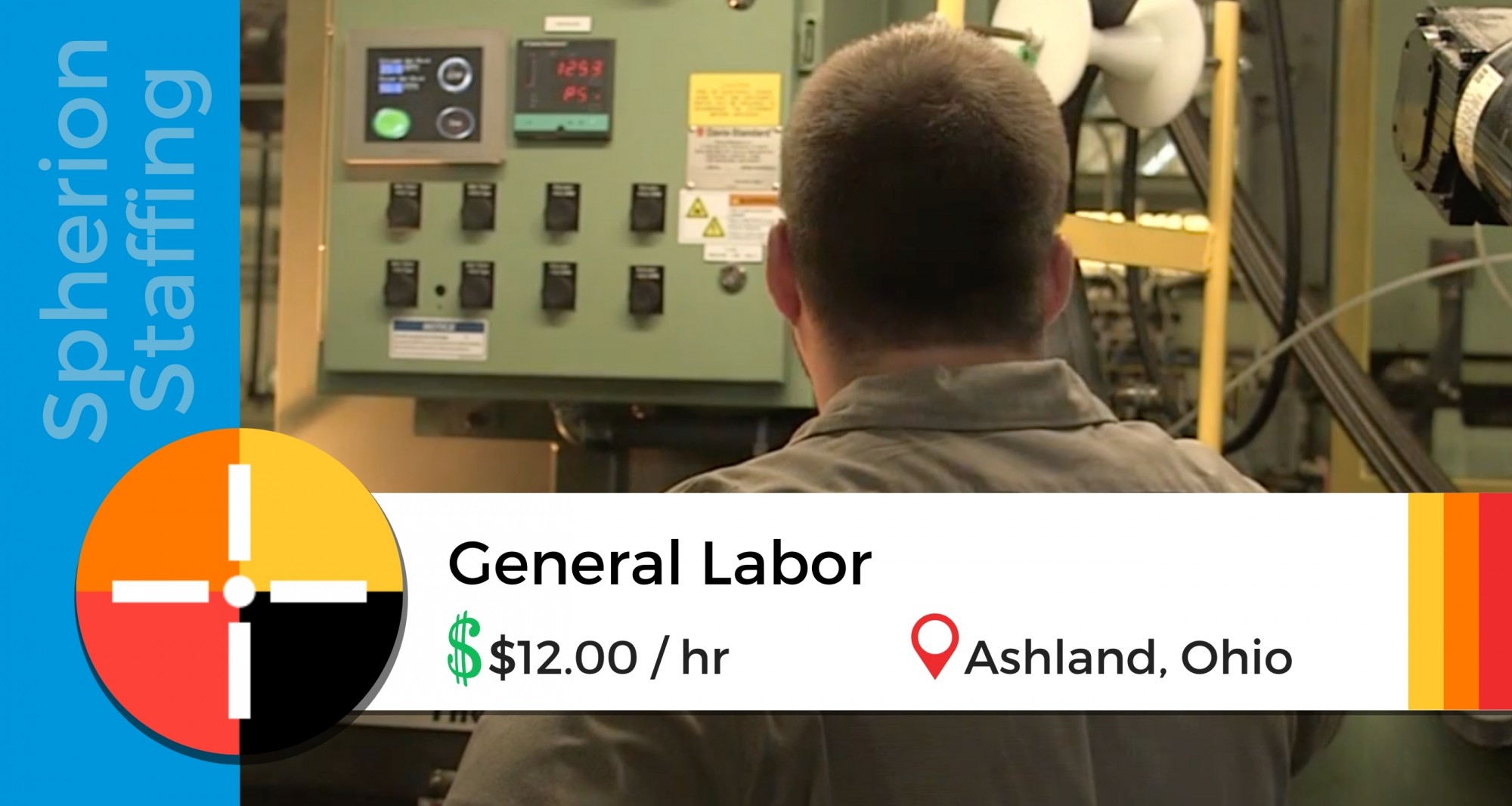 Tremco in Ashland is looking for 3 Seasonal Employees for General Labor Openings for a 3 month assignment.
Location
Ashland, OH
About The Opening
Openings on Each Shift.
1st (7:00am – 3:30pm )
2nd (3:00pm -11:30pm)
3rd (11:00pm – 7:00am)
Pay $12.00 / Hr
About Tremco:
Tremco consists of operating divisions specializing in the manufacture and sale of roofing materials and services, construction sealants, glazing and gaskets, waterproofing systems, air barrier and fire stopping systems and a host of custom-designed products, programs and services dedicated to the worldwide construction and maintenance and repair industries.
Responsibilities:
Employees will be hand on in the entire extrusion process from loading the rubber extrusion machines to taking off finish product and getting it packaged for shipment.
Employment Type
Full Time, Short Term / Seasonal
Experience Level
Entry Level
Requirements
Must have:
High school diploma / GED required
Basic Math Skills
Enjoy working in a fast paced environment
Driven by quality of work accomplished
Must wear steel-toed shoes
Spherion Mid Ohio is an EEO/AA employer.
Interested in this great opportunity?
Click the Apply Now button below and select Mansfield as your office of interest or the Call Us button below for more details!