Lumber Technician - Northwest Hardwoods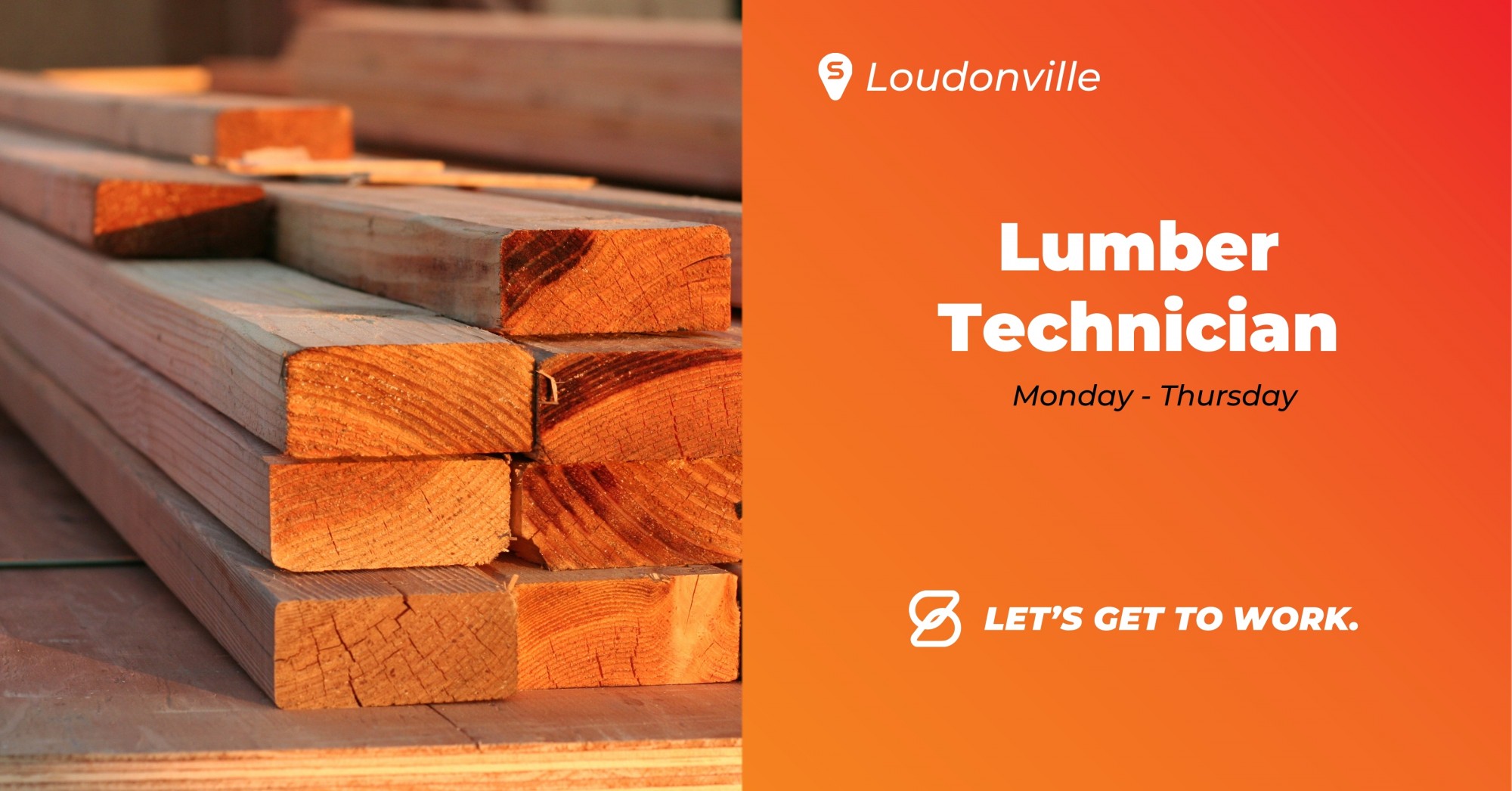 Northwest Hardwoods, located in Loudonville, Ohio is looking for Lumber Technicians to handle project based duties this summer!
Location
Loudonville, OH
About The Opening
1st Shift Position (6:00am – 4:30pm, Monday – Thursday)
Monday - Thursday
NEW STARTING Pay Rate = $15.00/hr!!


A typical day on the job will require the Lumber Technician to work as part of a team and grab lumber as it comes off the rollers and stack in piles according to dimension on a cart behind you. While you pull up to 50lbs of lumber off of the rollers you will be checking for splinters and/or any defects in the wood. This position is indoors in a clean, open and very organized facility.
Benefits:
- Medical, dental, and vision insurance through Spherion (starting day one)
- Referral bonus
- Opportunity for permanent hire


Employment Type
Full Time, Long Term, Temp-to-Permanent
Experience Level
Some Experience (3 months - 1 year)
Requirements

A successful candidate will enjoy working as a team in a fast-paced environment. Employees will need to lift and turn repeatedly, and wear steel toed shoes. A high school diploma is not required for this position.
Spherion Mid Ohio is an EEO/AA employer.

Select Spherion! Click the Apply Now button below and select Ashland as your office of interest or the Call Us button below for more details.