Machine Operator - Wooster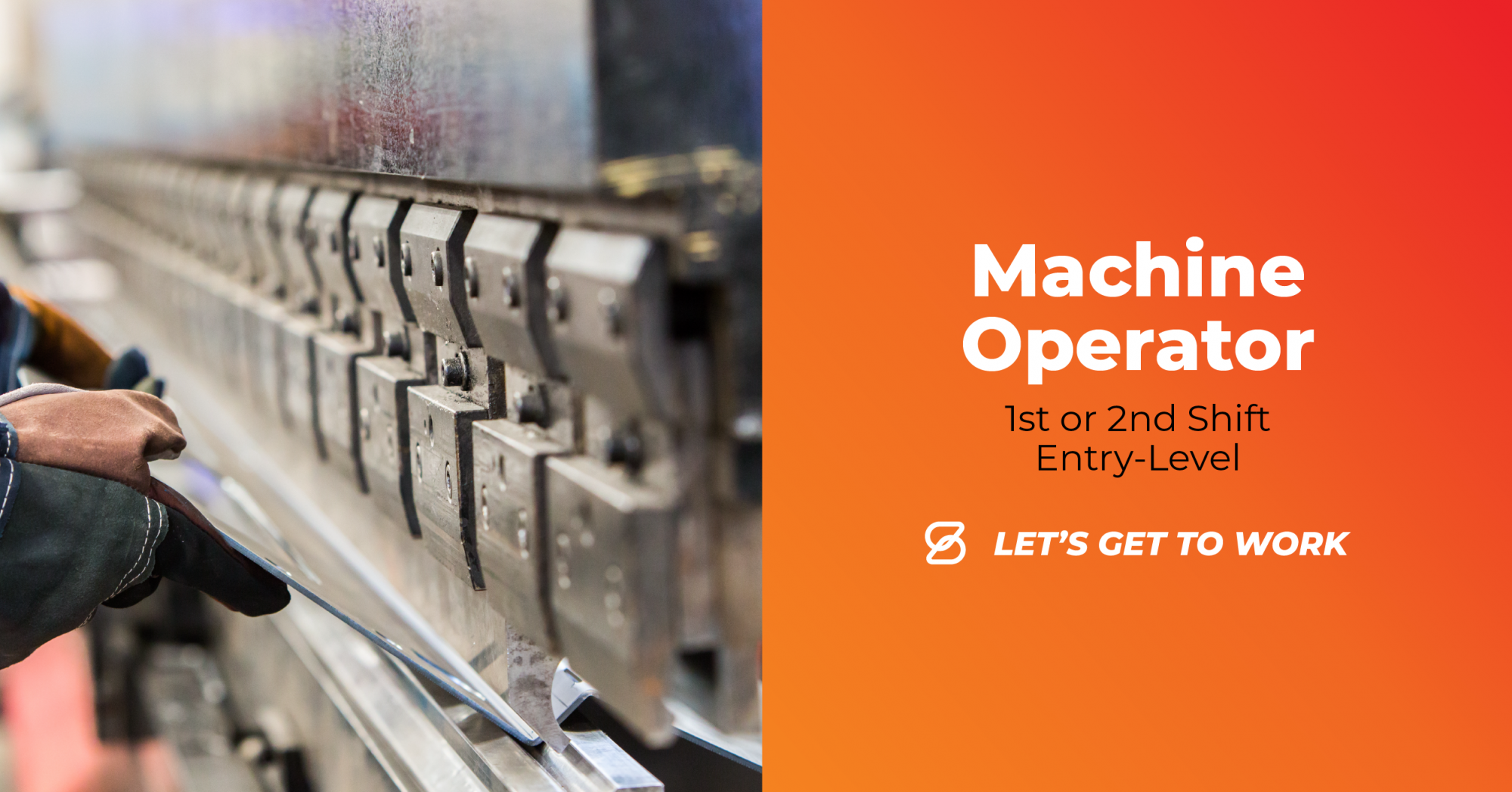 Be a part of a team that makes heating a cooling ductwork in Wooster, Ohio!
Location
Wooster, OH
About The Opening
Machine Operator positions come with a new starting pay rate and the potential for permanent placement!
1st Shift (6am – 2:30pm)
2nd Shift (2:30pm – 11pm)
Monday - Friday with possible OT on weekend
Pay Rate = $12.50/hr
Machine Operators will be responsible for running a variety of manual machines including, but not limited to, shearing, bending, elbow machine, rivetors and lathes. Employees will also perform quality checks on parts.
Benefits:
- Medical, dental, vision insurance through Spherion (starting day one)
- Referral bonuses
- Scholarship program
- Once permanently hired: Low insurance premiums and annual bonuses
Employment Type
Full Time, Temp-to-Permanent
Experience Level
Entry Level
Requirements
A successful candidate will have basic math and counting skills, the ability to read measurements and a great attitude. Employees will be able to sit or stand while working in an "old school" manufacturing environment. This position does not require a high school diploma.
Spherion Mid Ohio is an EEO/AA employer.
Select Spherion! Click the Apply Now button below and select Orrville as your office of interest or the Call Us button below for more details.