MIG Welder - Straightaway Fabrications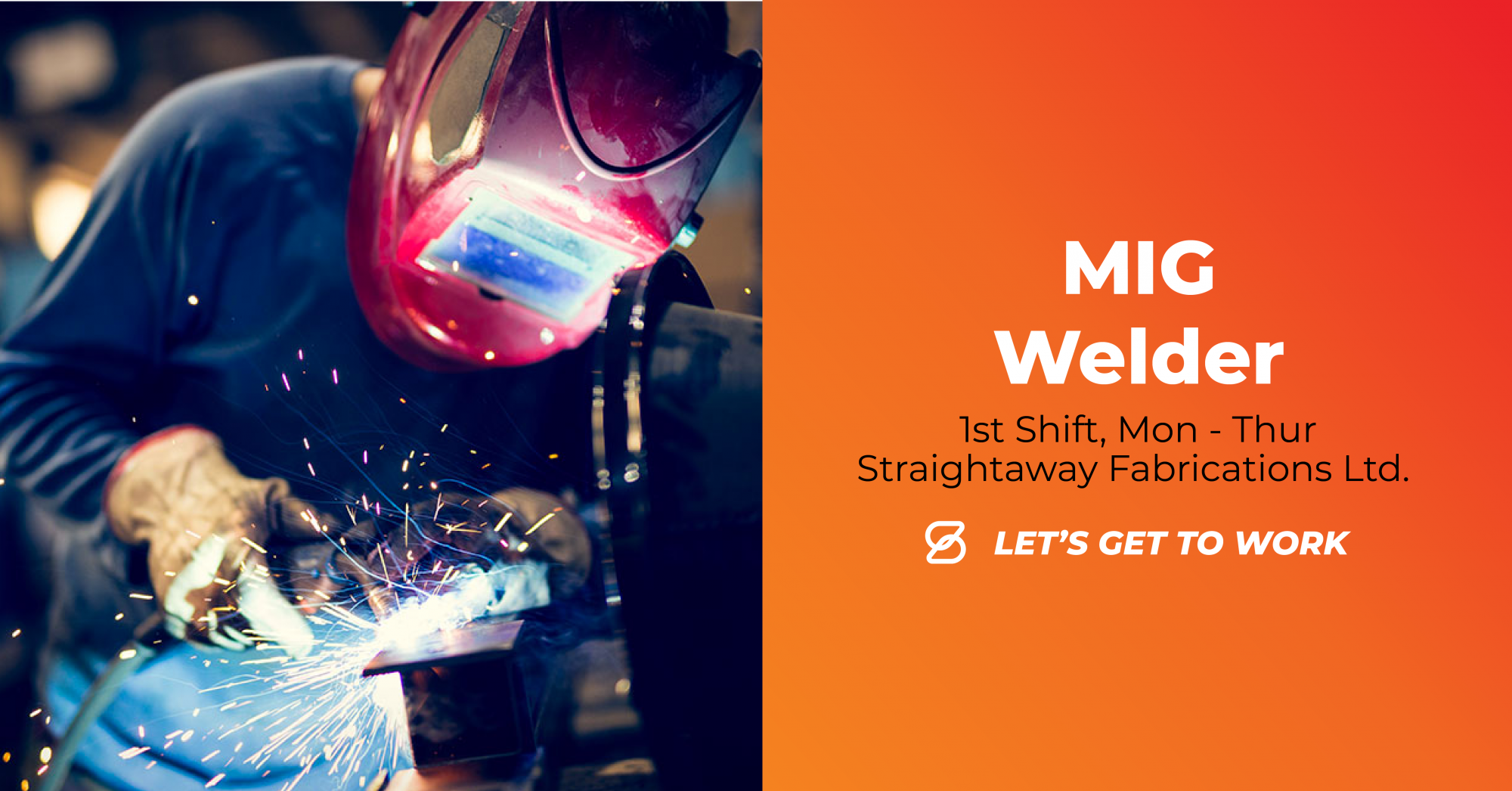 Straightaway Fabrications, in partnership with Spherion Mid Ohio, is looking for a MIG Welder.
Location
Ashland, OH
About The Opening
Work for a wonderful, family owned fabrication business that serves large corporations and governments as well as small businesses and private individuals.
1st Shift (6am-4:30pm)
Monday - Thursday (Friday as needed - OT)
NEW Starting Pay Rate = $15.00/hr
Welder will be responsible for laying down MIG welds on various parts including cattle guards, railings or custom fixtures.
Benefits:
- Paid Holiday time after 750 hours worked
- Medical, dental, and vision insurance through Spherion Mid Ohio
- Bonuses and incentive programs through Spherion Mid Ohio
Employment Type
Full Time, Long Term
Experience Level
1-2 Years Experience
Requirements
Successful candidates will be dependable and hardworking! They will have good attendance, attention to detail, some welding experience and the ability to lift up to 50lbs. Position requires a high school diploma / GED.

Spherion Mid Ohio is an EEO/AA employer.
Interested in this great opportunity?
Click the Apply Now button below and select Ashland as your office of interest or the Call Us button below for more details.