Part Puller/Stocker - Kronis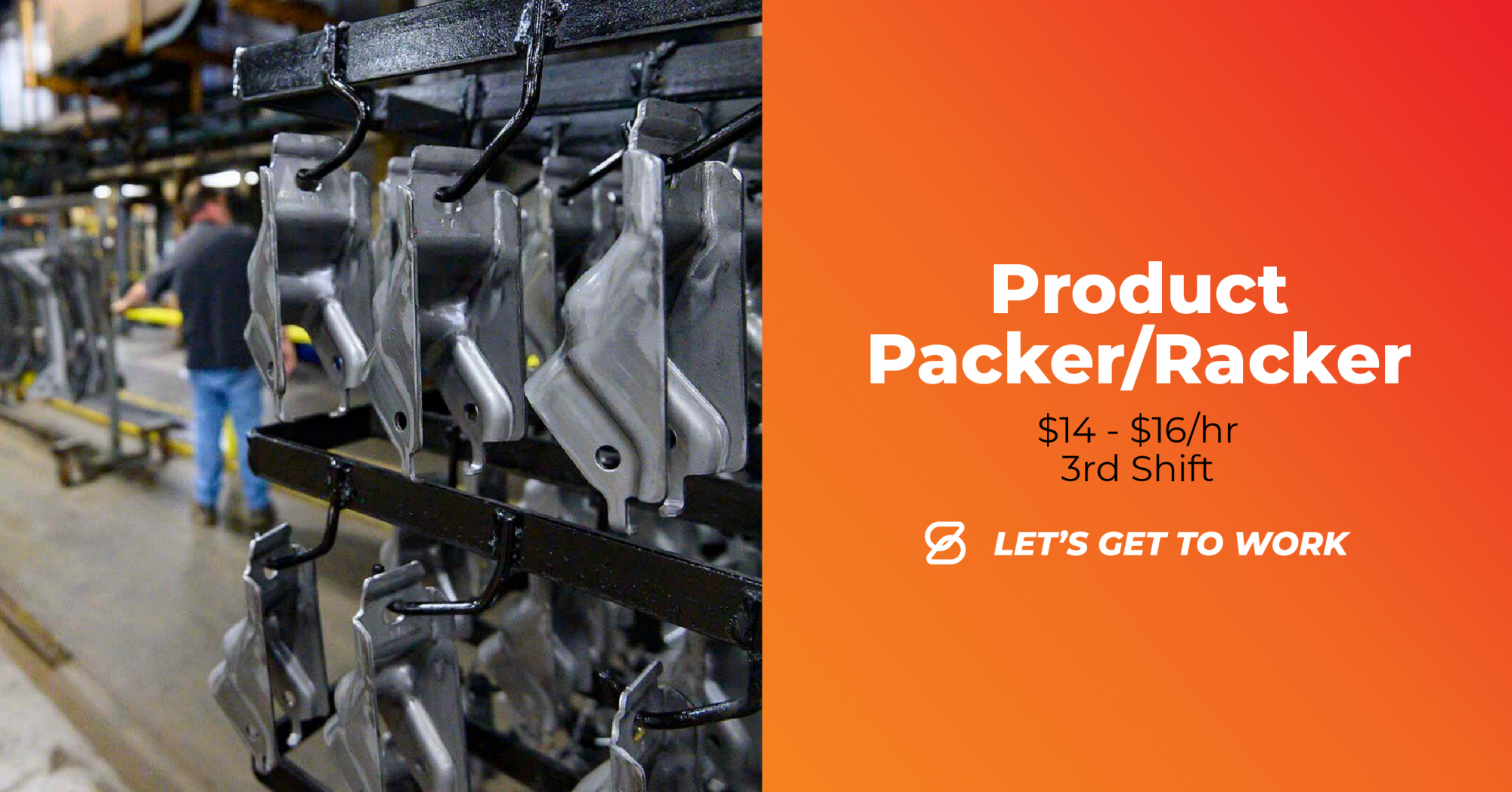 Part Puller/Stocker positions are available at Jay Industries in Mansfield, Ohio.
Join a great team with growth opportunities and benefits! These positions are full-time OR part-time!
Location
Mansfield, OH
About The Opening
3rd Shift (10pm - 6am)
Monday - Friday
Starting Pay Rate = $14 - $16/hr
Product Packer / Racker will load and unload parts onto racks while making paint inspections, and loading completed good parts on carts then route to the proper destination. Other responsibilities include identifying and recording any problems and recommending solutions.
Benefits:
- On-the-job training available
- Referral bonus
- Scholarship program
- Quick permanent hire process
- Benefits when hired permanently include a pay raise, great insurance package, and more.
Employment Type
Full Time, Part Time, Long Term, Short Term / Seasonal, Temp-to-Permanent
Experience Level
Entry Level
Requirements
Successful candidates will have good organizational skills, the ability to evaluate good and bad parts, great attendance, and the ability to lift up to 50lbs.
Spherion Mid Ohio is an EEO/AA employer.
Select Spherion! Click the Apply Now button below and select Jay Industries as your office of interest or the Call Us button below for more details.