Press Operator - Orrville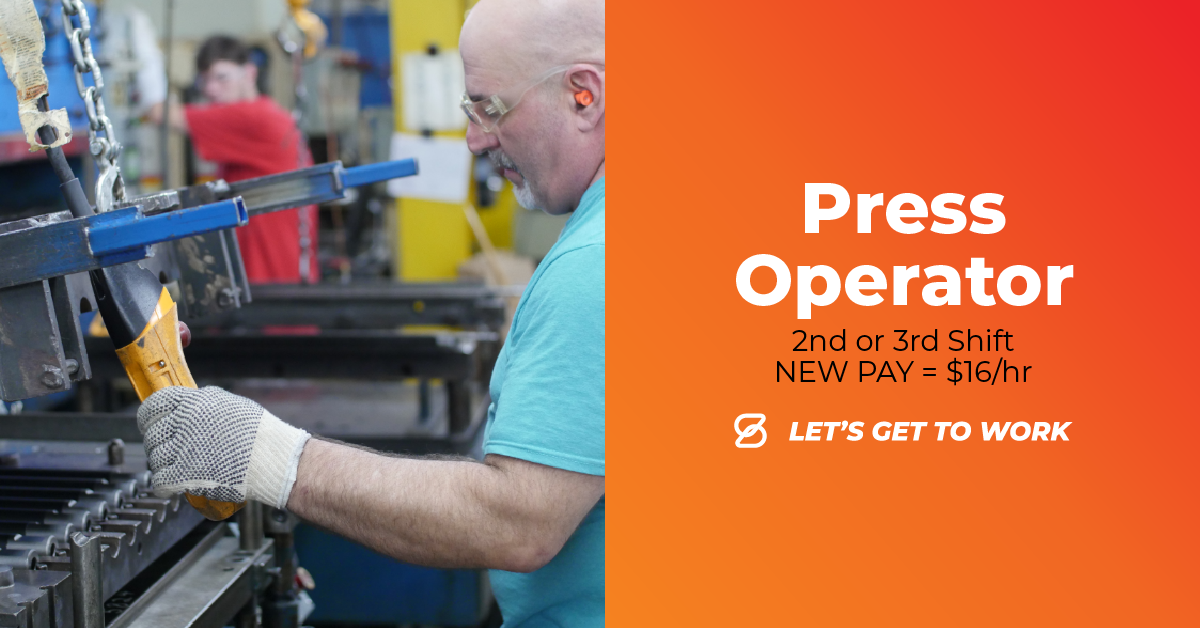 Looking for full time work that offers great pay and the weekends off? Spherion Mid Ohio has Press Operator positions available in Fredericksburg, Ohio and there has been a pay increase!
Location
Orrville, OH
About The Opening
2nd Shift (4pm - midnight)
3rd Shift (midnight - 8am)
Monday - Friday
NEW Starting Pay Rate = $16.00/hr
Responsibilities include operating plastic or rubber presses (like big pizza ovens) and making little pieces that are used in the automotive and government industries. Other duties include quality checks and removing flash from products.
Benefits:
- Insurance through Spherion (starting day one!)
- Permanent hire opportunities
- Referral bonuses and tuition reimbursement program
Benefits (once hired permanently):
- Pay raises and performance bonuses
- Vacation time and paid holidays
- 401k and tuition program
- Insurance package
Employment Type
Full Time, Temp-to-Permanent
Experience Level
Entry Level
Requirements
Spherion Mid Ohio is an EEO/AA employer.
Select Spherion! Click the Apply Now button below and select Orrville as your office of interest or the Call Us button below for more details.