Saw Operator- Dalton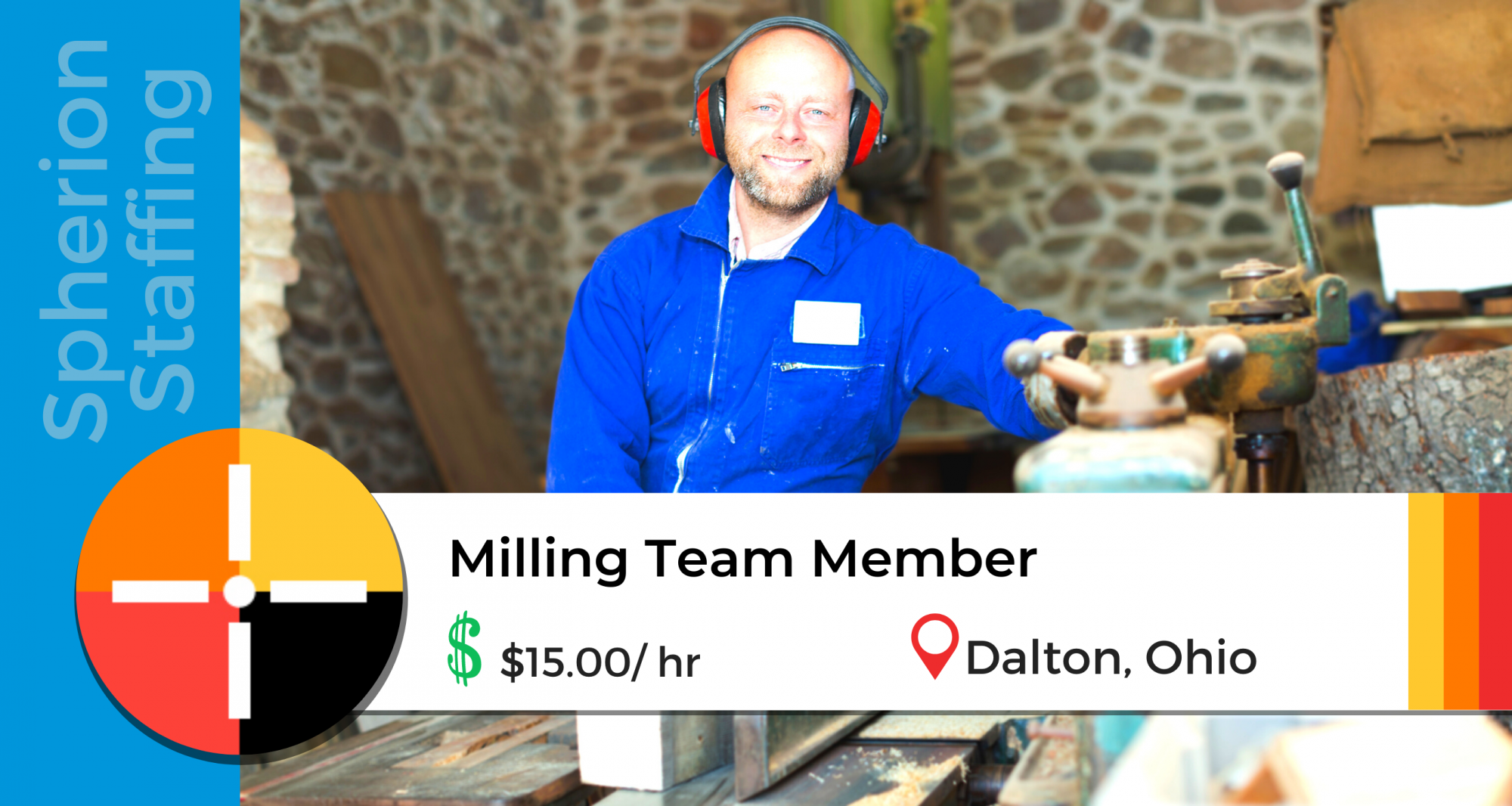 A family owned and operated business located in Dalton, Ohio is looking for Saw Operators.
Location
Dalton, OH
About The Opening
Positions are available on multiple shifts and provide the opportunity for permanent placement!
2nd Shift (2:30pm - 11pm)
3rd Shift (11pm - 7am)
Monday - Friday (some Saturday OT)

Pay Rate= $15.00/ hr

Saw Operators will position wood products into guides which may include starting, stopping, holding, and/or turning products so it enters the saw/sander in a secure and direct fashion. Members will perform quality checks on wood products and document actions by completing production and quality logs. Create a variety of products for retail in a bright facility!
Benefits:
- Medical, dental, and vision insurance (Starting day ONE through Spherion)
- Referral bonuses, employee gifts and incentives through Spherion
- Opportunity to permanent hire
Employment Type
Full Time, Long Term, Temp-to-Permanent
Experience Level
Entry Level
Requirements
Must Have:
- Ability to run sanders, CNC machines, and saws
- Ability to maintain safe operations of all machines and equipment
- Attention to detail and ability to identify and address issues
- Ability to lift up to 50lbs
- Basic computer skills
- Sound organizational skills and ability to multitask
Spherion Mid Ohio is an EEO/AA employer.

Interested in this great opportunity?
Click the Apply Now button and select Orrville as your office of interest or click the Call Us button below for more details!