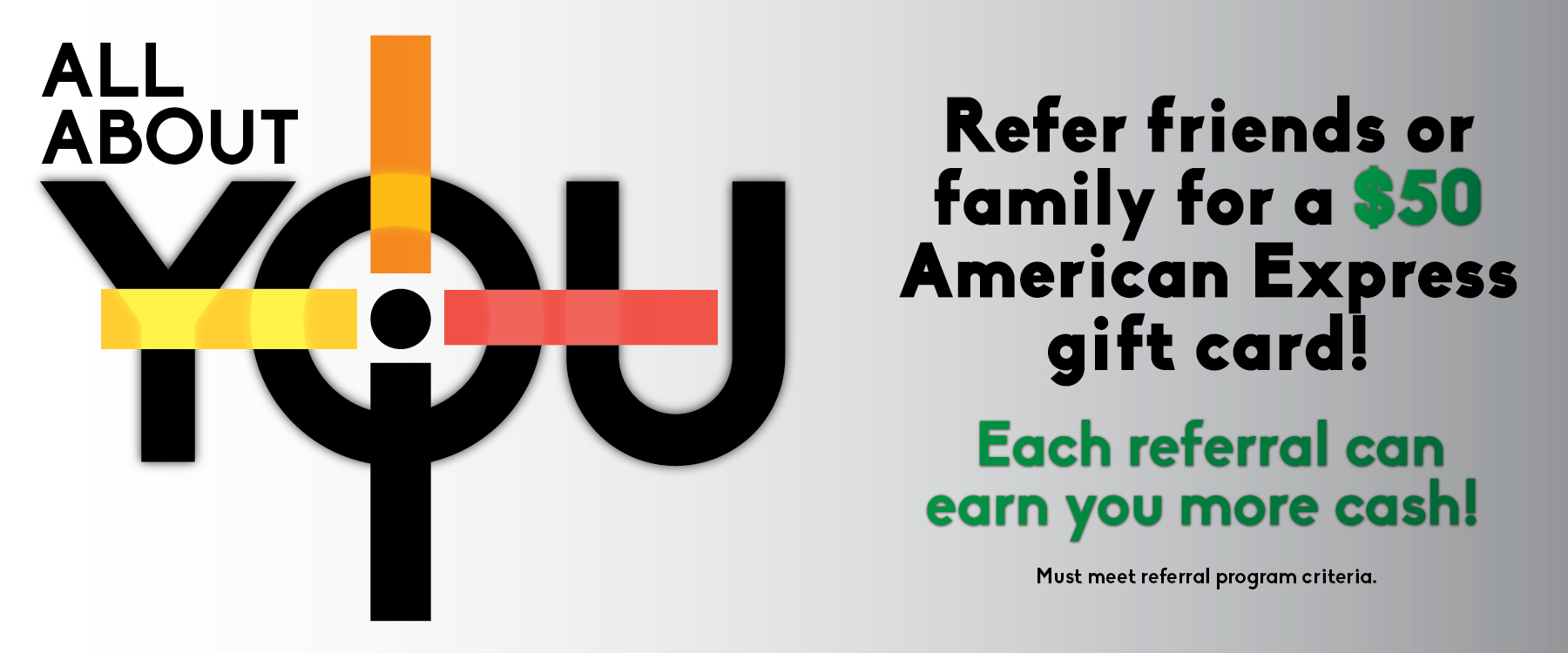 Spherion Mid Ohio knows that the wonderful people we employee also know wonderful people!
We love referrals and want to reward those who send fellow job-seekers our way.
EARN $50.00 FOR EACH REFERRAL*
That is cash in your pocket. Help a friend out and get paid in the process.
Submit the name and contact information of your friends, family, neighbors, and fellow job-seekers.
*Referrals must be hired by Spherion Mid Ohio and work a minimum of 160 hours through Spherion Mid Ohio*
A Spherion representative will be calling you to confirm your referral after we contact them!