Bakery Packager - Pepperidge Farm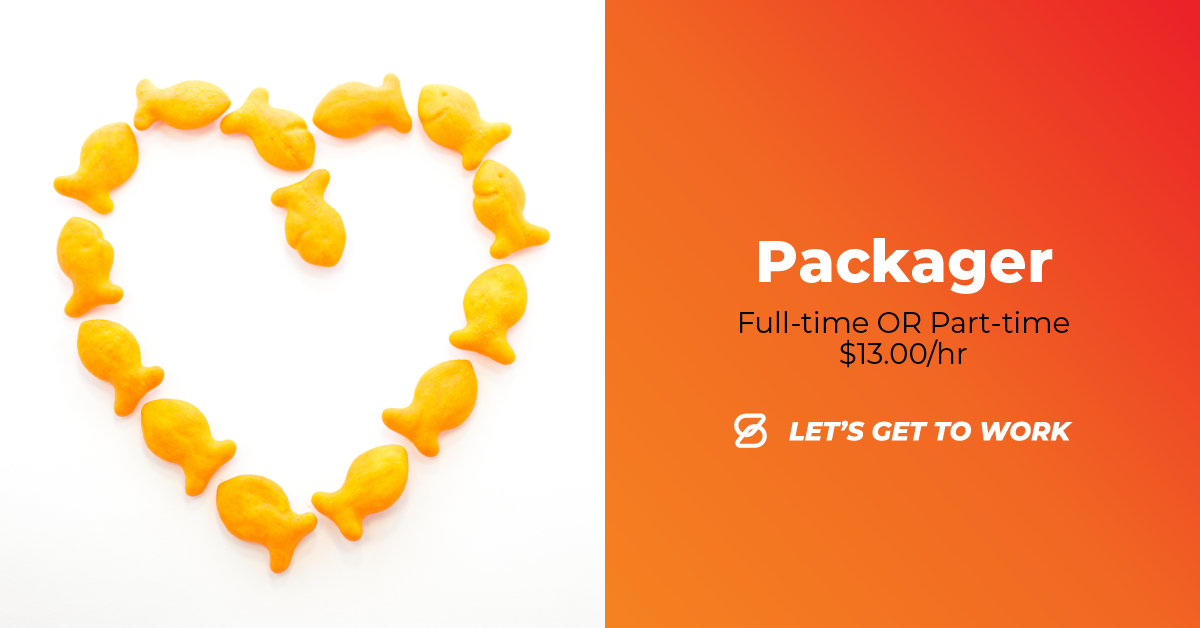 Campbell Soup Company in Willard, Ohio is looking for Bakery Packagers. Work in a clean, bright, comfortable facility with full-time and part-time options, great benefits, and opportunity for permanent hire!
Location
Willard, OH
About The Opening
1st Shift (6:25am - 2:30pm)
2nd Shift (2:25pm - 10:30pm)
3rd Shift (10:25pm - 6:30am)
Over-time can be added to the beginning or end of a shift.
Flexible schedule - could work up to 7 days/week.
Pay Rate = $14.00/hr (including attendance bonus)
Employees will work in the Packaging Center and play a critical role in packaging a variety of well-known Pepperidge Farm products such as Goldfish, Milano's and Farmhouse cookies. The environment is clean and bright, with fast paced line work. While there is not "heavy" lifting involved, the work is physical. Bending, lifting, stooping, and twisting in a very repetitive fashion. Responsibilities are rotated every 30min to help the day go faster and learn new skills. There are many opportunities for advancement and other industry specific training.
Benefits:
- Gifts and giveaways
- Holiday Pay!!
- $1/hr attendance bonus
- Company store privileges
- Medical, dental, and vision insurance (day one through Spherion)
- Weekly pay and referral bonuses
- Trade sheets for when you need days off
- Tuition program
Employment Type
Full Time, Long Term, Short Term / Seasonal, Temp-to-Permanent
Experience Level
Entry Level
Requirements
Spherion is an EEO/AA employer.
Select Spherion! Click the Apply Now button below and select Pepperidge Farm as your office of interest or the Call Us button below for more details.