Direct Hire Skilled CNC Machine Operator - Graphite Sales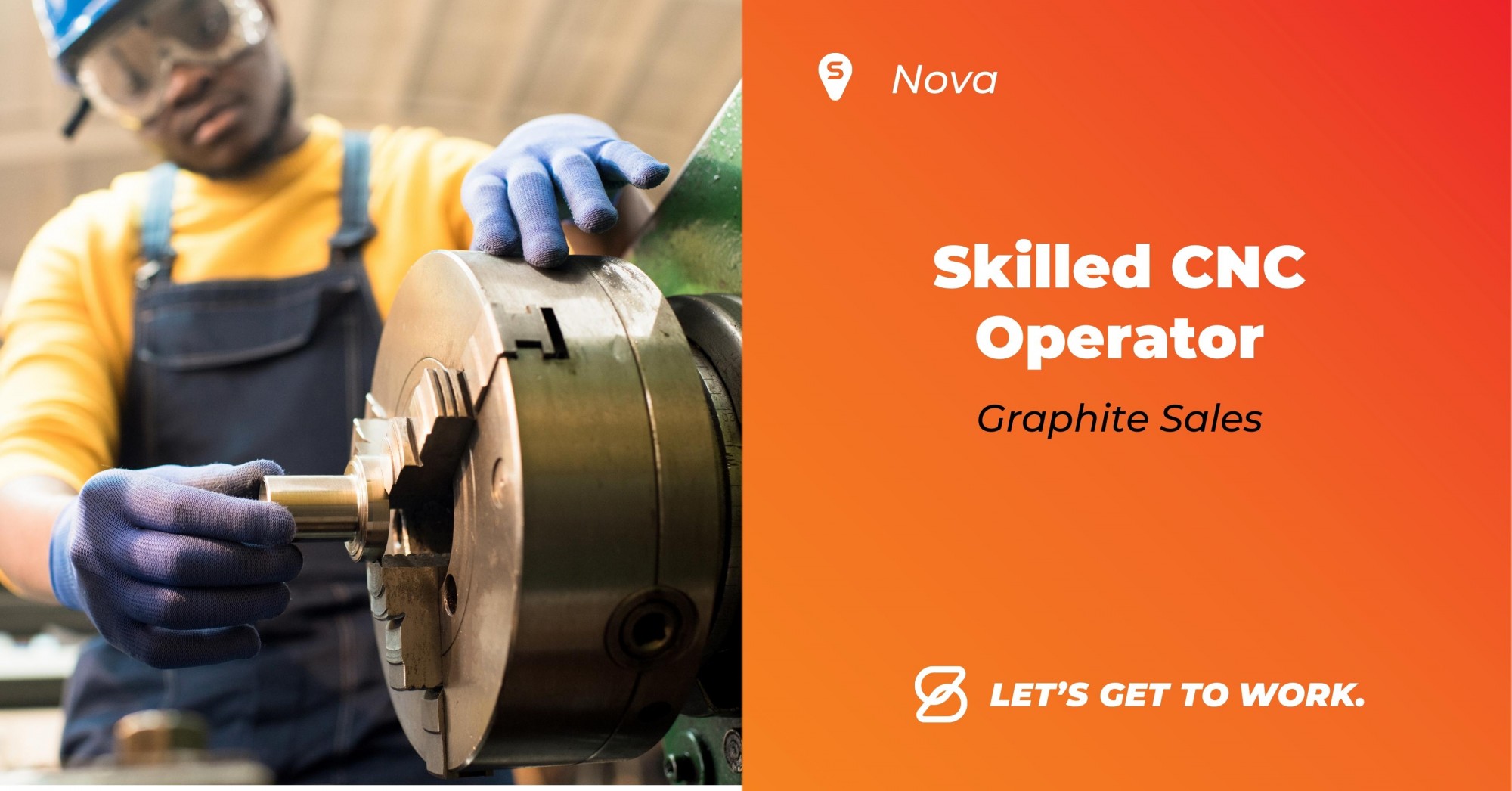 Skilled CNC Machine Operator positions are available at Graphite Sales in Nova, Ohio.
Apply today and be hired directly to this wonderful company who prides themselves on valuing their employees while delivering a great product to their customers.
Location
Nova, OH
About The Opening
1st Shift (6am - 4pm)
Monday - Thursday
Overtime available on Friday for ½ day as needed, scheduled prior to shift.
Pay Rate:
$25 - $28 / hr
*depending on level of experience and skill sets
Responsibilities:
Responsibilities include reviewing and completing work order paperwork, drawings and work instructions to understand machining duties. Must be comfortable with CNC Lathe and Mill set up including ability to read and make minor edits to programming. The successful candidate will also be responsible for inspecting completed parts to ensure they are within spec and complete all required documentation. Must monitor machines and observe all safety protocols. Machinists must also perform routine machine maintenance and repair as necessary.
Employee Stock Ownership:
Graphite Sales values each employee's part in the company. Because of this, they offer Employee Stock Ownership (ESOP). Each employee will own shares of Graphite Sales and become fully vested in the ESOP after 3 years of employment.
Great retirement asset

Share portion may be cashed in for physical cash after waiting period

Sellers paid fair market value
Benefits:
- Great work/life balance
- It is important to leadership to maintain healthy and positive employees
- Company has great employee tenure
- Family feel with small staff
- Health Insurance available after 90 days, company pays 80%
- Immediate 401k non-matching program
- PTO (standard plan)
-4 hours/month for the first 12 months
-96 hours for following calendar year for first 10 years, then 144 hours per year
- Company luncheons for special occasions and training sessions
- ESOP program, 100% vested after 3 years
- 3 day weekend dependent on shop workload and supervisor approval
Employment Type
Full Time, Long Term
Experience Level
1-2 Years Experience
Requirements
Qualifications:
Successful employees will show proven skill in CNC machining, lathes and/or mills. A minimum of 5 years experience is required for this position. Candidates must use precision inspection tools for accurate measurements. Must have the ability to read and interpret machine drawings as well as programming and editing at the machine. Candidates must have strong mathematical and analytical skills, attention to detail and be a good communicator. Must be able to lift up to 40lbs. Forklift experience is plus but not required. Will be trained on forklift use and safety. High school diploma or GED is required for this position.
Spherion Mid Ohio is an EEO/AA employer.
Select Spherion! Click the Apply Now button below and select Ashland as your office of interest or the Call Us button below for more details.