Jobs In Huron County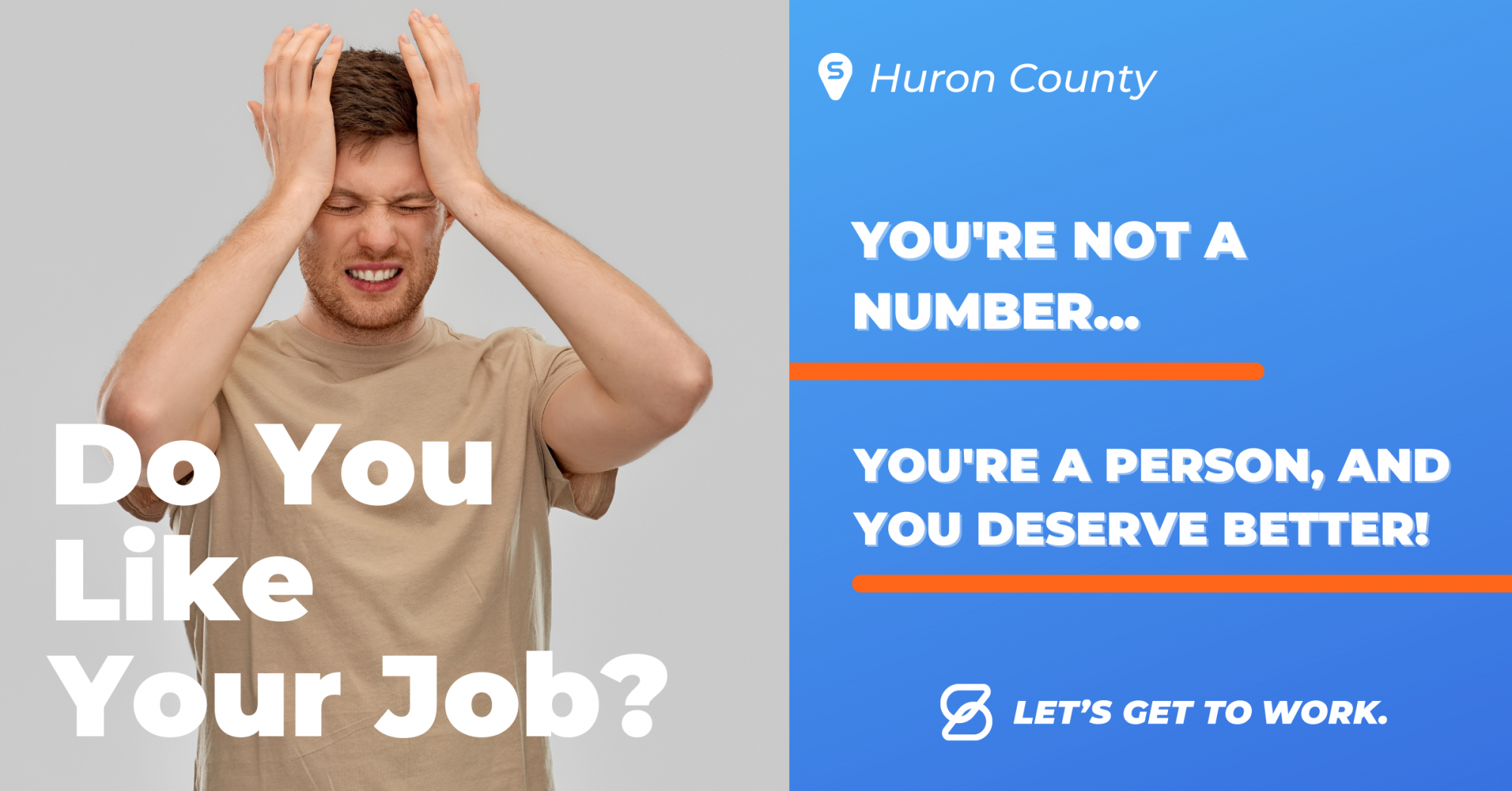 Thank you for taking the opportunity to learn more about what Spherion has to offer job seekers. Spherion wants to connect you with a job that you will not only love, but one where you can see yourself flourish!

You may think all staffing agencies are the same… yes, most have openings available, but that's where they stop and the Spherion Difference begins.

Our staffing agency is redefining the industry. We don't have "temp-jobs" we have openings that give you control of your career and the safety-net to get there.
• 90% of our openings and clients are flex-to-perm placement within the 1st 90 days.
-What about the other 10% ? Those are true seasonal jobs, great for students or as a bridge when needed
-Flex-to-perm still sounds temporary, is it? We get it, you put a bow on a pig, it's still a pig…. The difference is Spherion is very selective with the companies we hire for. Throughout our almost 30 years of staffing and hiring in Mid Ohio, we have made intentional business decisions to partner with local companies who treat our employees right, and want to hire them in permanently. Yes, that means we have "walked away" from companies we did not want connected to our brand or didn't align with our Mission, Vision, or Values.
• What are the benefits of using Spherion?
-Finding a job you like and that is truly the best option for your skills, schedule, and dreams is hard. Why would you want to walk that journey alone? Spherion handles all of that for you, FOR FREE, that's a free service from us, and more free time for you!
-What if the company you apply for on your own doesn't understand what you bring to the table? Partnering with Spherion means we do that for you by bringing your skills and experience to life for the decision makers!
-What if you get there and are unhappy? On your own, you are starting from scratch again. With Spherion, we can either be your advocate to solve issues on your behalf, or place you at an opportunity that is a better fit without you skipping a beat!
Location
Huron County, OH
About The Opening
Give Spherion a chance, you have nothing to lose right?
Our Current Opportunities in Huron County Feature:
• Openings that start off at up to $18.00 /hr
• Accelerated flex-to-perm placements
• Full-time and part-time opportunities
• Schedule flexibility
• Select the environment and position that is right for you- openings for: Skilled Labor, General Labor & Assembly, Warehouse, Maintenance & Utility

Benefits Through Spherion:
• Medical, dental, and vision insurance (day one through Spherion)
• Five Days of Paid Time Off
• Tuition and Scholarship Assistance
• Career Advocacy and Assistance
• Referral Bonuses
• Attendance Bonuses and Incentives
• National Staffing Week
Gifts to celebrate employees
• Giveaways on our Social Media
Concerts, gift cards, Cedar Point, and more
• Paid Weekly
Employment Type
Full Time, Part Time, Long Term, Short Term / Seasonal, Temp-to-Permanent
Experience Level
Entry Level
Requirements
We are an EEO/AA employer.
Select Spherion! Click the Apply Now button below and select Willard as your office of interest or the Call Us button below for more details.