Machine Operator- 1st & 2nd Shift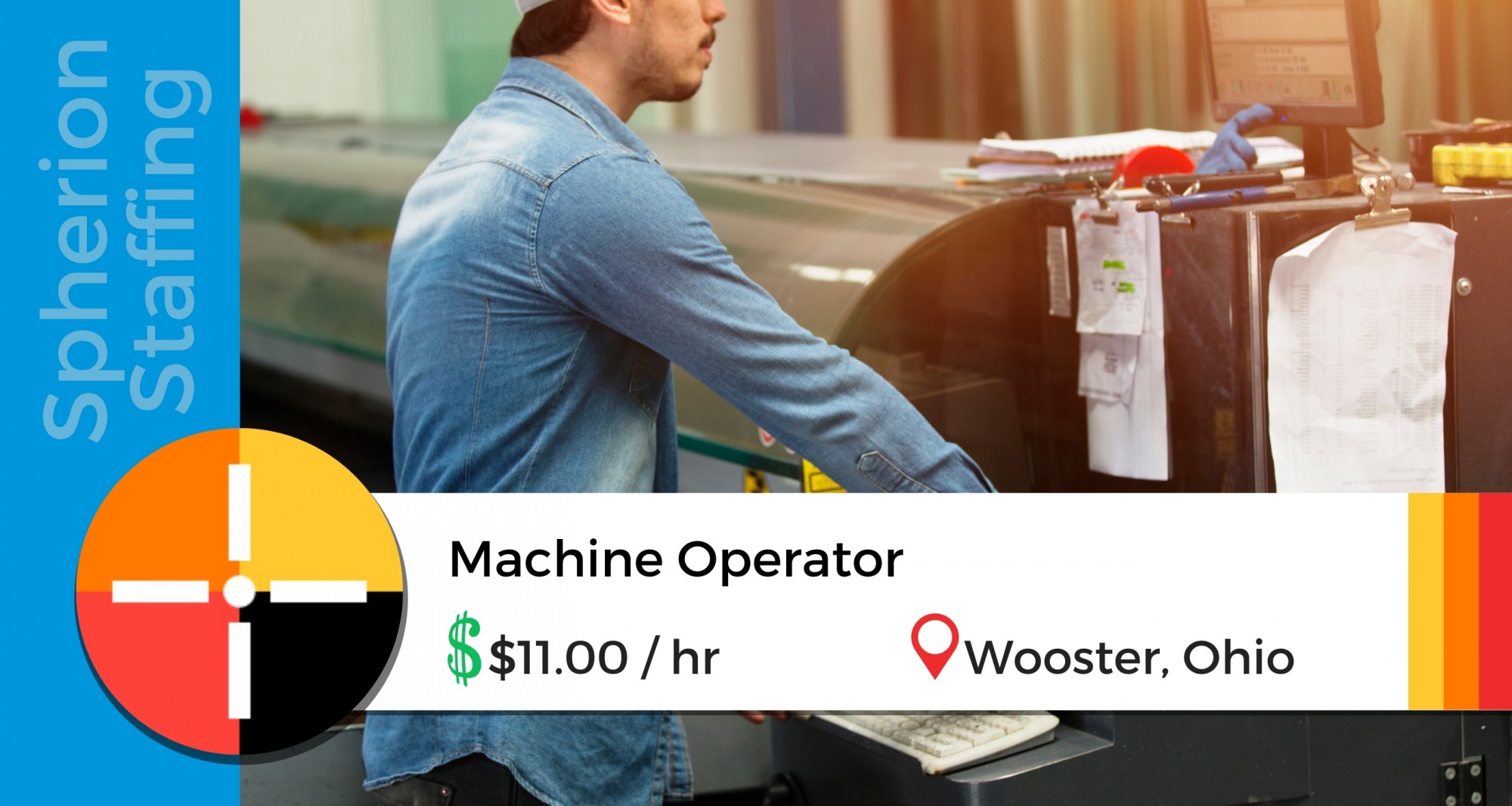 Be a part of a team that makes heating a cooling ductwork! This is a great long-term opportunity with the possibility of permanent placement!
Location
wooster, OH
About The Opening
1st Shift (6am – 2:30pm)
2nd Shift (2:30pm – 11pm)
Monday - Friday with possible OT on weekend

Pay Rate = $11.00/hr
Machine Operators will be responsible for running a variety of manual machines including, but not limited to, shearing, bending, elbow machine, riveters and lathes. Employees will also perform quality checks on parts.
Benefits:
- Medical, dental, vision insurance through Spherion (starting day one)
- Referral bonuses
- Scholarship program
- Once permanently hired: Low insurance premiums and annual bonuses
Employment Type
Full Time, Long Term, Temp-to-Permanent
Experience Level
Entry Level
Requirements
A successful candidate will have basic math and counting skills, the ability to read measurements and a great attitude. Employees will be able to sit or stand while working in an "old school" manufacturing environment.
Position does not require diploma
Position requires drug screen and criminal background check
Spherion offers competitive salaries and benefits for temporary employees. So apply now to learn more about our unique, career building opportunities – you won't be sorry!
Spherion Mid Ohio is an EEO/AA employer.
Interested in this great opportunity?
Click the Apply Now button and select Orrville as your office of interest or click the Call Us button below for more details!