Material Handler ($5,000 Sign On Bonus!)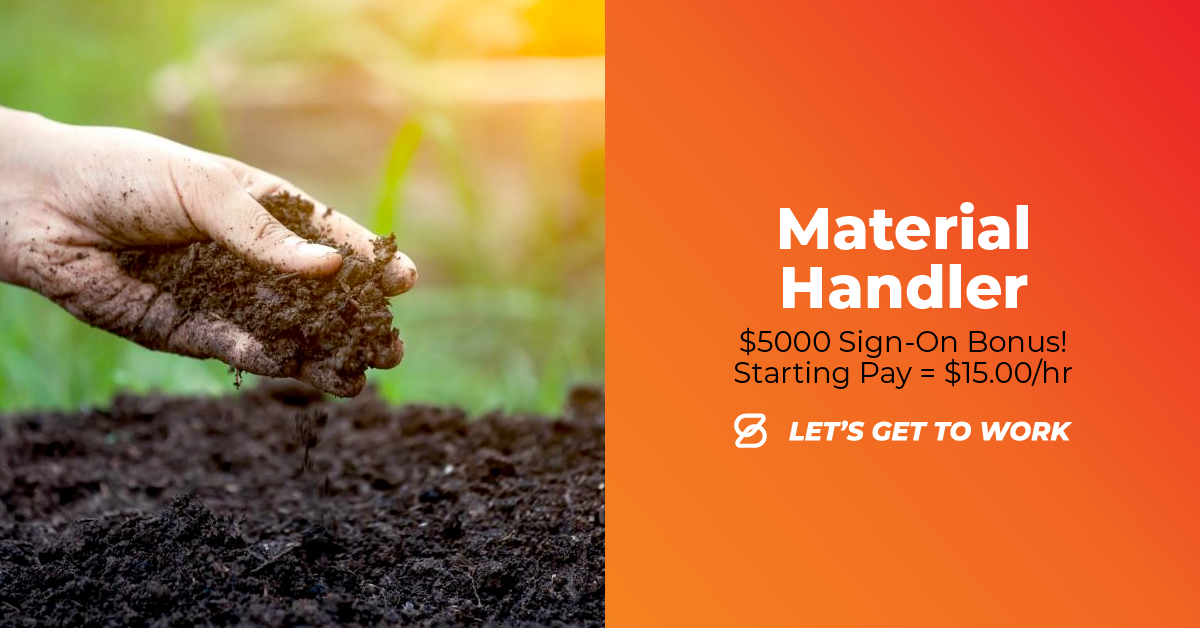 Scotts Miracle Gro, in partnership with Spherion Mid Ohio, has Material Handler job openings in Orrville, Ohio.
Great pay, great benefits and positions can either be temporary or give you the opportunity for permanent hire! A $5,000 sign on bonus is now available along with potential for a PTO day every full calendar month worked!
Location
Orrville, OH
About The Opening
2nd Shift (4pm - 2:30am)
3rd Shift (9pm-5:30am)
M-Th, possible weekend OT
Pay Rate = $15.00 - 15.45/hr
Responsibilities:
A typical day at Scott's as a material handler includes handling product as it travels through the plant. This includes holding the packages as they are filled with fertilizer, sealing and stacking bags onto skids. This could also include building pallets for the products to be placed on.
Benefits:
- Medical, dental, and vision insurance
- Bonuses and incentive programs through Spherion Mid Ohio
- Ability to earn PTO (paid time off) each calendar month
- $5,000 sign on bonus!!! ($1,000 paid every month for 5 months)
Employment Type
Full Time, Short Term / Seasonal, Temp-to-Permanent
Experience Level
Entry Level
Requirements
- Ability to work in a fast-paced, dusty environment
- Ability to stand for long periods of time
Diploma / GED is NOT required for seasonal work at Scott's, but IS required to be hired permanently.

Position requires a drug screen and criminal background check.
Interested in this great opportunity?
Click the Apply Now button below and select Orrville as your office of interest or the Call Us button below for more details.