Material Handler- Lexington- 2nd shift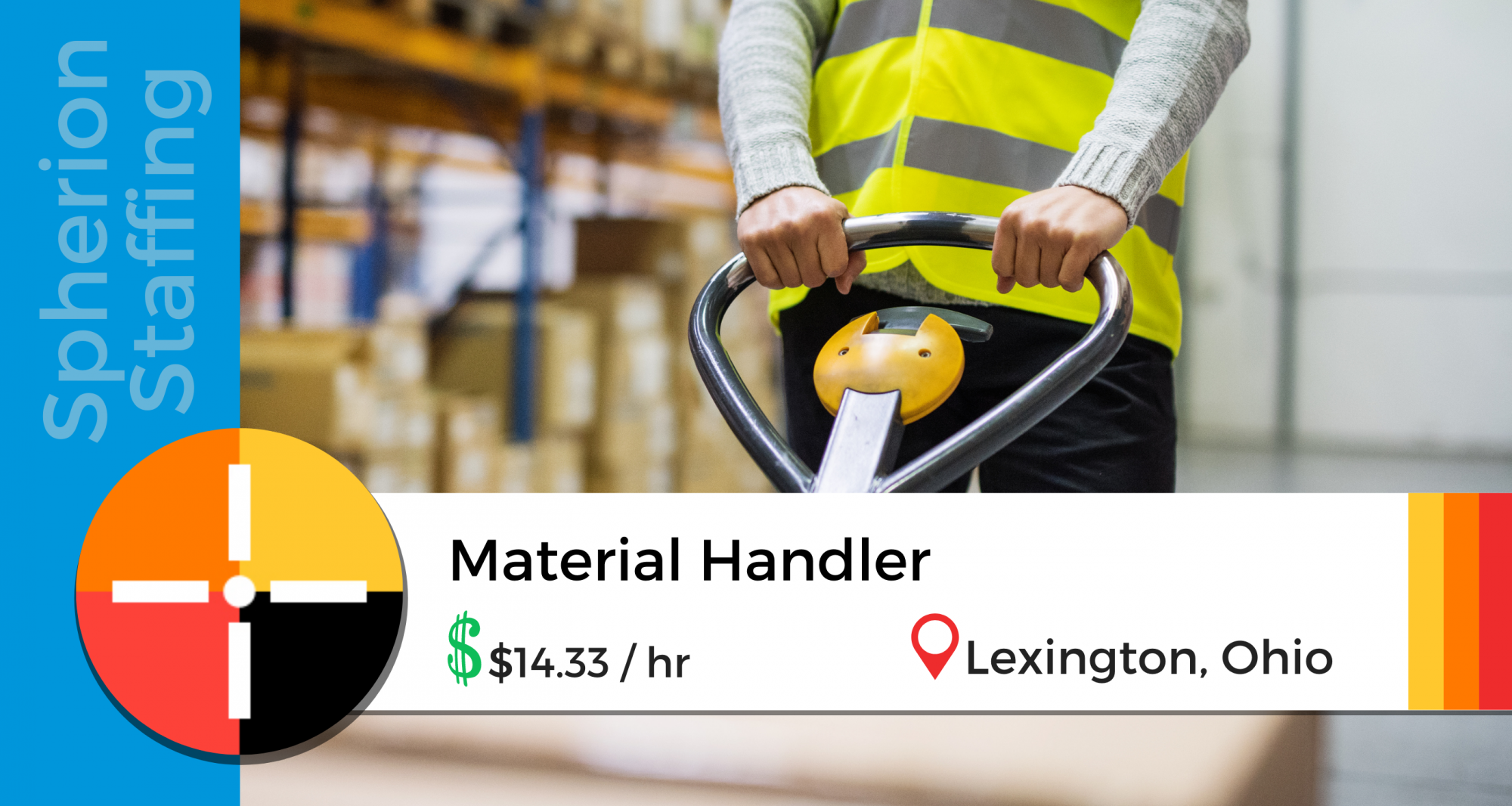 Material Handler opportunities at a strong, leading manufacturing company in Lexington, Ohio!
Location
Lexington, OH
About The Opening
2nd Shift (2:00pm – 10:00pm)
Monday - Friday w/ occasional Saturday over-time
Pay Rate = $14.33/hr (depending on shift)
Job Summary:
Load and unload trucks as instructed
Inspect received shipments for transit damage and verify quantities
Inspect finished good shipments for transit and verify quantities
Locate, pull and deliver goods and materials to appropriate stocking locations or designated areas
Scan, label, and wrap finished goods on skids
Label and scan UPS and FedEx boxes for shipment
Cycle count parts as needed
Hand shrink wrap bins/boxes on skids
Benefits:
Medical, dental, vision insurance through Spherion (from day one)
Opportunity for permanent hire
Incredible benefits package, including tuition reimbursement, once hired permanently
Clean, bright, climate controlled environment
Employment Type
Full Time, Short Term / Seasonal, Temp-to-Permanent
Experience Level
1-2 Years Experience
Requirements
Must Have:
Prior material handling experience in a warehouse setting
Prior experience entering and retrieving information using a computerized warehouse system
Experience in the operation of powered lift trucks and other material handling equipment
Must be able to lift 50 lbs

Spherion Mid Ohio is an EEO/AA employer.

Interested in this great opportunity?

Click the Apply Now button below and select Mansfield as your office of interest or the Call Us button below for more details!