MIG Welder- 1st shift- Straightaway Fabrications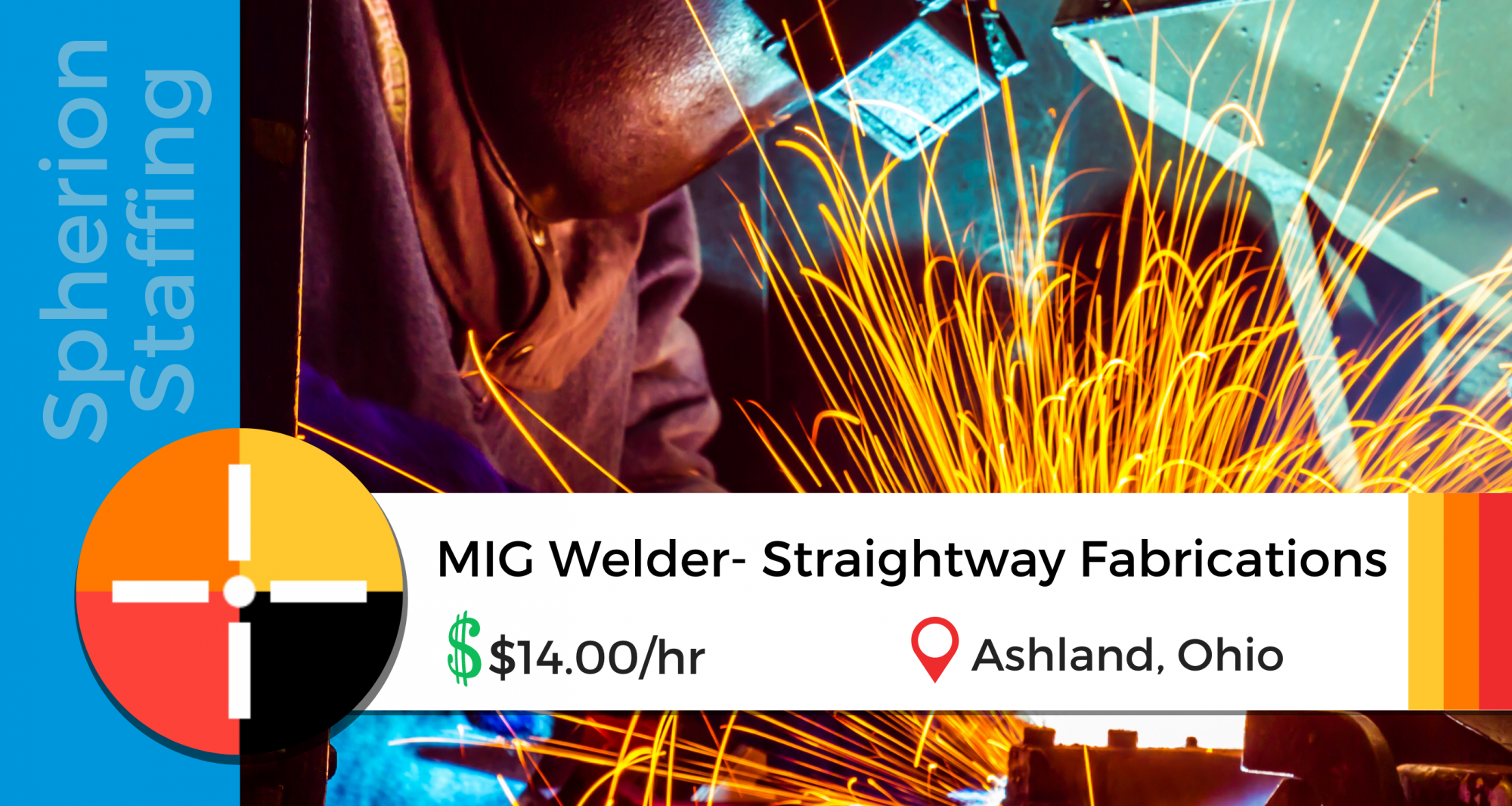 We are looking to fill one opening for a MIG Welder at Straightaway Fabrications in Ashland.
Location
Ashland, OH
About The Opening
This is a 1st shift opening (6:00am – 4:30pm)
Overtime and longer shifts may be required
Pay: $14.00 / hr
About the Opening:
The fixture welder will be responsible for laying down MIG welds on various parts including cattle guards, railings or custom fixtures. Straightaway Fabrications is a small, locally owned fabrication shop with a true family feel.
Benefits:
- Medical, dental, vision, and life insurance through Spherion
- Employee of the Month, gifts for National Staffing Week
-Paid holiday pay after 750 hours worked
Employment Type
Full Time, Long Term
Experience Level
1-2 Years Experience
Requirements
- Must have MIG Welding experience and be able to pass a weld test
- Must be able to lift 50 lbs
- Must possess good attention to detail
- Must have own welding helmet with #10 lens
Spherion Mid Ohio is an EEO/AA employer.
Interested in this great opportunity?
Click the Apply Now button below and select Ashland as your office of interest or the Call Us button below for more details!