Office Assistant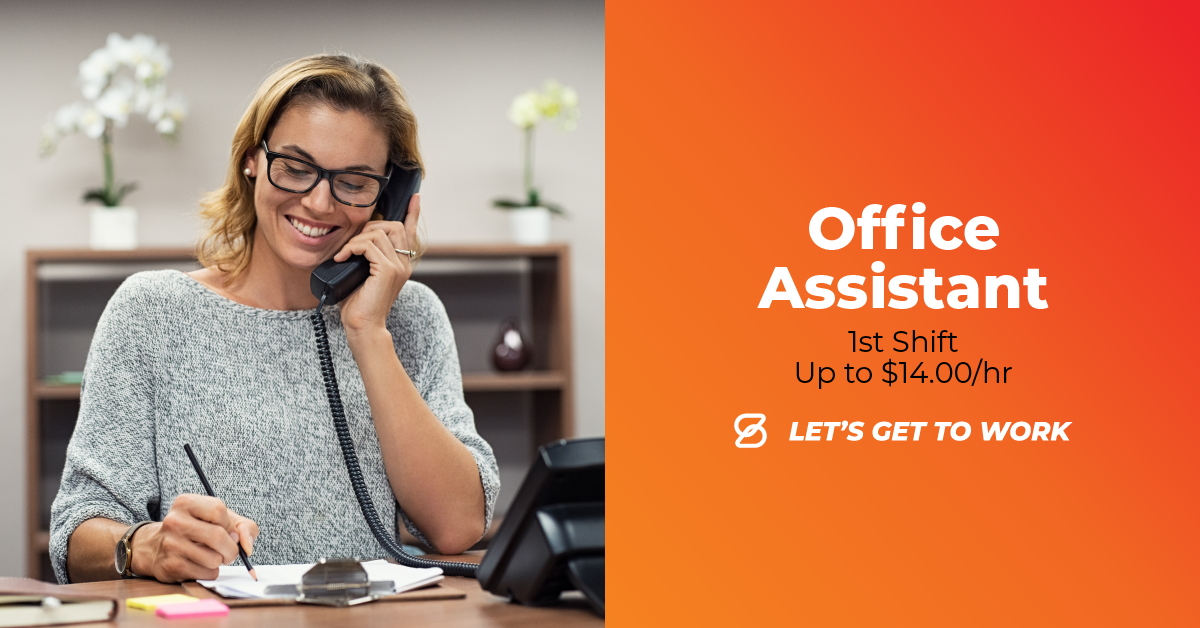 Looking for a clerical or office position?
Spherion Mid Ohio has an Office Assistant opportunity available at a manufacturing company in Mansfield, Ohio.
Location
Mansfield, OH
About The Opening
Full-Time and Part-Time Available
Temporary position with possibility for permanent hire
1st Shift (Monday - Friday)
Starting pay is up $14.00/hr
Assistant will perform general office duties including answering phones and providing customer service, and order entry. Other duties include providing quotes, email management, filing, and scanning.
Employment Type
Full Time, Part Time, Long Term, Short Term / Seasonal, Temp-to-Permanent
Experience Level
Entry Level
Requirements
A successful candidate will have good computer skills, knowledge of Microsoft Excel, typing skills, basic math skills, and the ability to provide quality customer service in a professional manner.
Spherion Mid Ohio is an EEO/AA employer.
Interested in this great opportunity?
Click the Apply Now button below and select Mansfield as your office of interest or the Call Us button below for more details.