Production Associate- MTD Shelby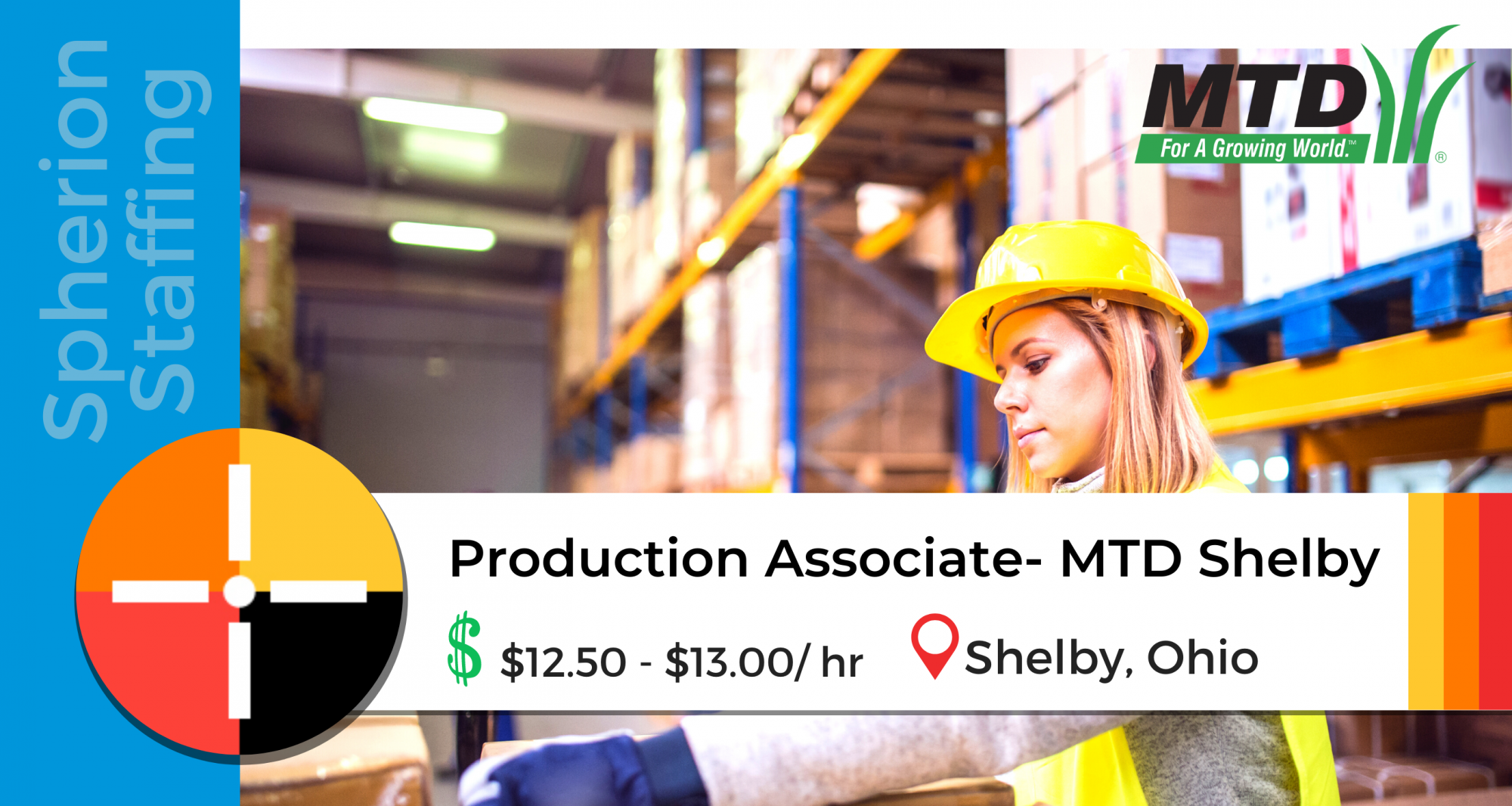 MTD Shelby has Production associate openings in the distribution warehouse! Join a great team in a clean, bright environment with the potential for permanent hire!
Location
Shelby, OH
About The Opening
1st Shift (6:00am – 2:00pm)
2nd Shift (2:30pm – 11:00pm)
3rd Shift (10:00pm- 6:00am)
Monday - Friday (possible OT as needed)

Starting Pay Rate = $12.50- $13.50/hr
Production workers will assemble products using hand tools, build and assemble parts, package products, and load/unload conveyor belts. This position offers a variety of responsibilities which allows workers to avoid extremely repetitive days. Productions workers have the ability to work in different areas and rotate throughout the facility.
Benefits:
- Medical, dental, vision insurance through Spherion (from day one)
- Referral bonuses and employee gifts
- Eligible for permanent hire after 400 hours worked
Employment Type
Full Time, Long Term, Short Term / Seasonal, Temp-to-Permanent
Experience Level
Entry Level
Requirements
Must have:
- Good dexterity and ability to work in fast-paced environment
- Basic knowledge of computers and technology
- Ability to read and understand work instructions
- Steel-toed shoes
Position requires high school diploma / GED
Spherion Mid Ohio is an EEO/AA employer.

Interested in this great opportunity?
Click the Apply Now button below and select Mansfield as your office of interest or the Call Us button below for more details!