Production Associate Newman Technology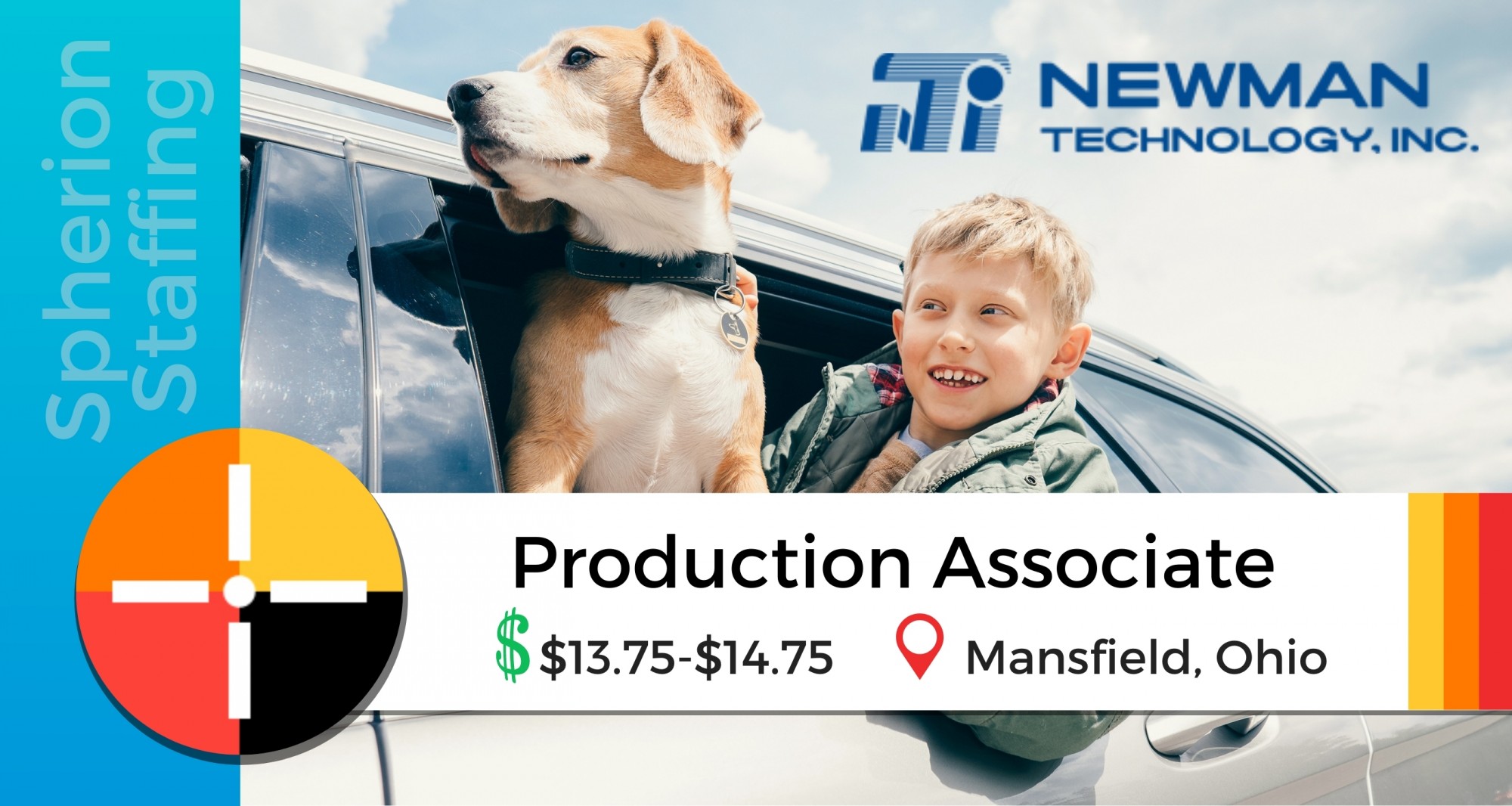 Window of opportunity is open to join the Newman Team!
Newman Technology Inc. is on of the area's premier employers and new career opportunities await you.
Location
Mansfield, OH
About The Opening
Quick permanent hire opportunities with pay raises and benefits! Multiple shifts currently available.
1st Shift (6am - 2:30pm -overtime hours 5am-3:30pm)
2nd Shift (3:30pm - 12am -overtime hours 3:30pm-2am)
Pay Rates = $13.75 - $14.75/hr
After 6 months, employees receive a $.50/hr raise!
Production Associates will be responsible for loading and unloading robotic machinery and assembling automotive parts.
Benefits:
- Referral bonuses
- Medical, dental, and vision insurance-
and an on-site nurse!
- Once hired full time benefits include:
401k, pay increases, advancement opportunities and holiday recognition
Employment Type
Full Time, Temp-to-Permanent
Experience Level
1-2 Years Experience
Requirements
Must Have:
- Ability to work OT as needed
- Manufacturing experience
- Ability to lift up to 50lbs
Position requires high school diploma / GED
Position requires drug screen and background check
Spherion is an EEO/AA employer.
Interested in this great opportunity?
Click the
Apply Now
button below and select Mansfield as your office of interest or the
Call Us
button
below for more detail use
Ext. 1236.