Production Associates- Lexington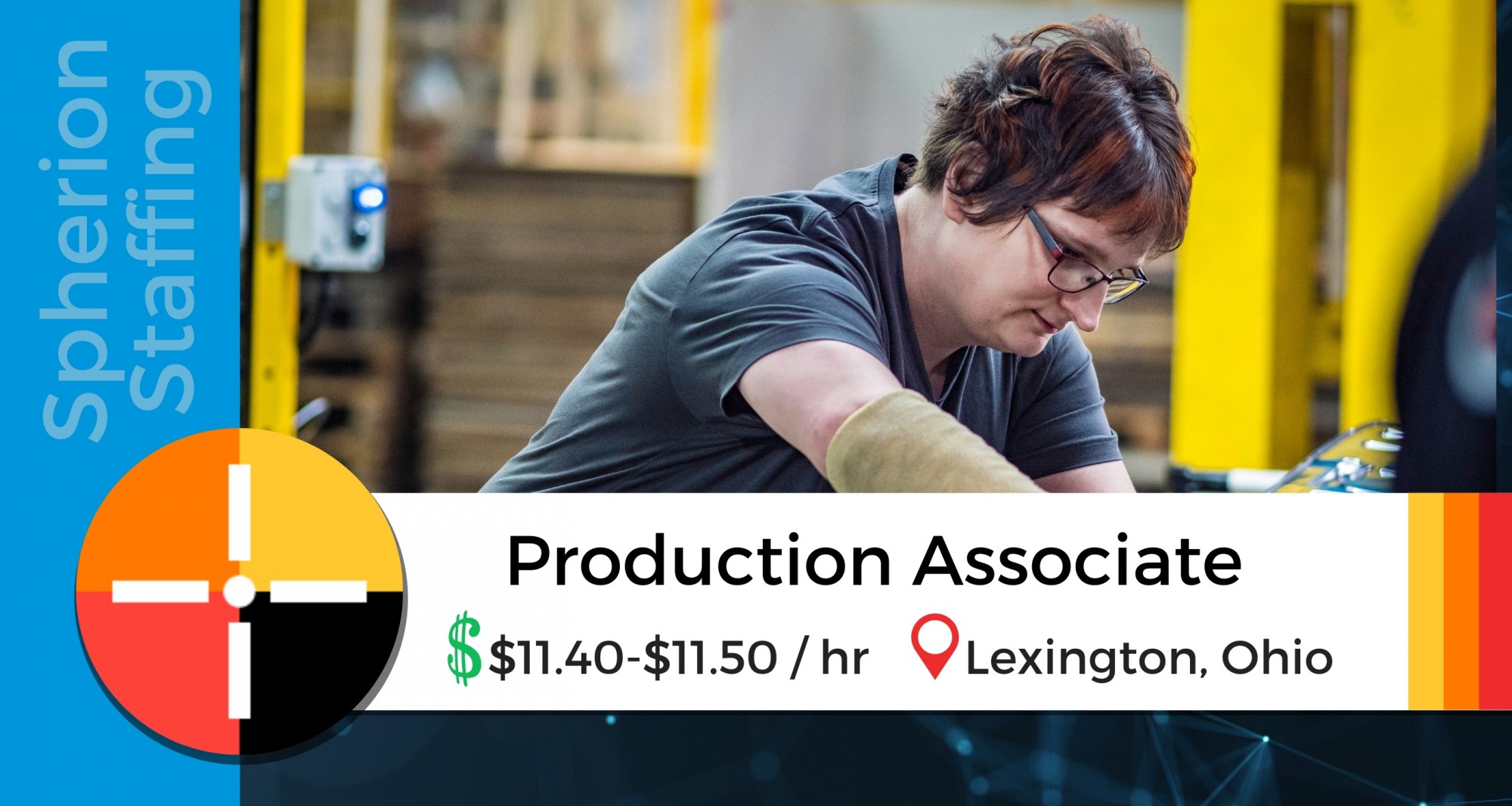 Openings for production associates for 10 temp-to-permeant positions.
2nd and 3rd shifts available. Schedule is Monday-Fridays.
Location
Mansfield, OH
About The Opening
Pay rate: $11.40-$11.50 depending on the shift
This production roll is responsible for assembling components and parts alongside a team environment. Employees will troubleshoot and monitor the equipment.
Extensive training on the machines, process and tools will be given to ensure the success of each employee. Having attention to detail and a willingness to help others is a must for these positions.
BENEFITS:
Health insurance package through Spherion (starting day one)
Bonus Opportunities
Opportunity for permanent hire
Clean, bright, climate-controlled facility
Employment Type
Full Time
Experience Level
Entry Level
Requirements
Able to stand for 8 hours
Able to lift up to 40 pounds
Capable of job rotation
Willingness to learn new jobs
Spherion Mid Ohio is an EEO/AA employer.
Interested in this great opportunity?
Click the Apply Now button below and select Mansfield as your office of interest or the Call Us button below for more details.