Quality Assurance Food Safety Lead - Imagine Baking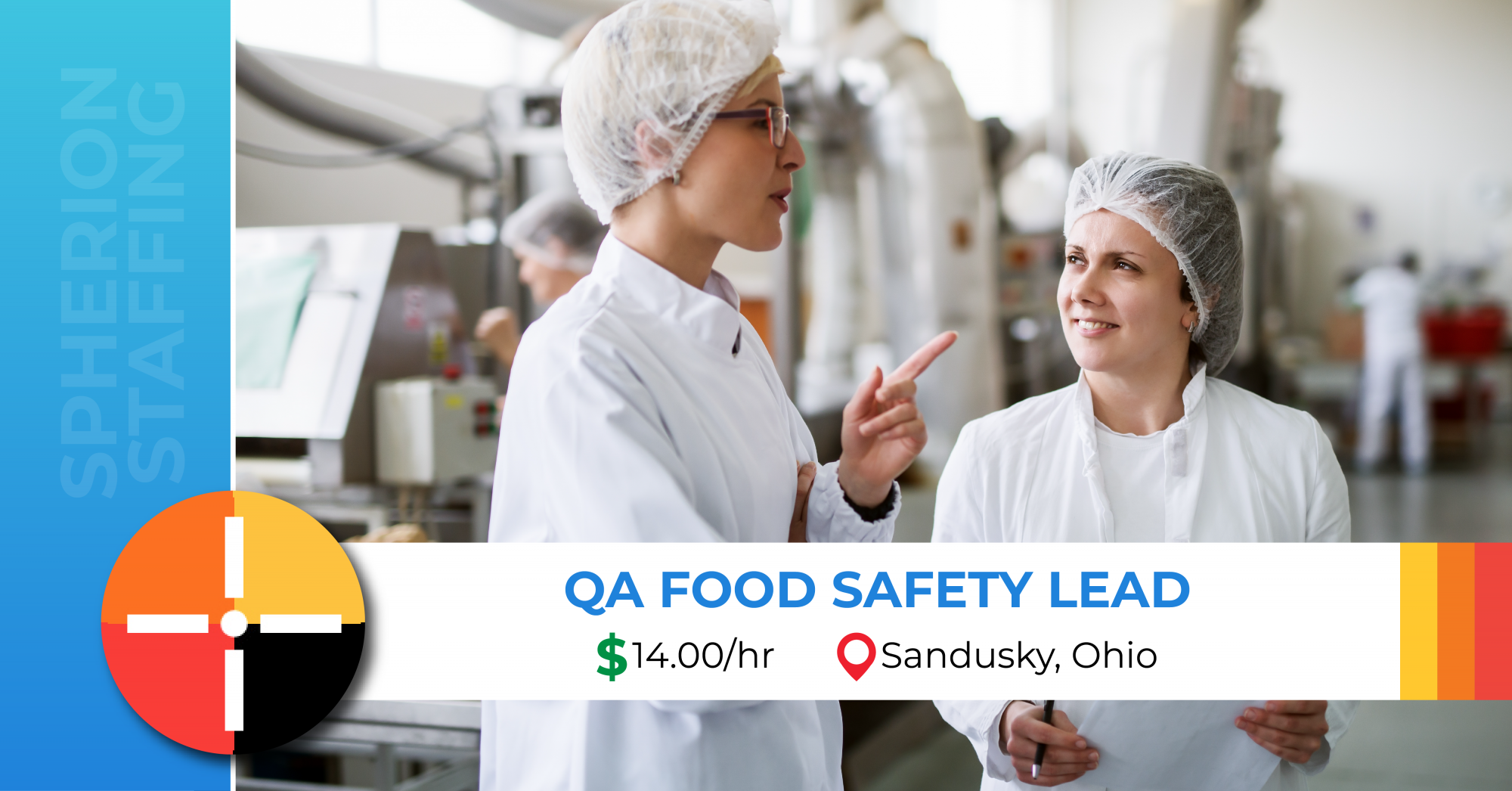 Imagine Baking is looking for Pre-Operational Quality Assurance Food Safety Lead. This is a long-term position at their facility in Sandusky, Ohio.

Location
Sandusky, OH
About The Opening
3rd Shift (9pm - 5am)
Monday - Saturday

Pay Rate = $14.00/hr
This role ensures that no hazards exist on food surfaces before the start of the production process by following and executing a list of specific assessments. Some of those assessments include ensuring that all equipment is clean and maintained, performing quarterly clean equipment swabbing and ensuring that there is no evidence of pests or other contaminants on food surfaces. Other responsibilities include filling out written and online reports and handling lab sample shipments.
Benefits:
- Medical, dental, and vision insurance through Spherion
- Employee programs and incentives
- Clean, organized work environment in a small lab
Employment Type
Full Time, Long Term
Experience Level
Entry Level
Requirements
- Computer literacy (Microsoft Office - Word, Excel, and PowerPoint)
- Attention to detail
- Verbal and written communication skills
- An eye for safety and emphasis on the importance of safety policies
Spherion Mid Ohio is an EEO/AA employer.
Interested in this great opportunity?
Click the Apply Now button below and select Mansfield as your office of interest or the Call Us button below for more details.