Robotic Welder - Jay Industrites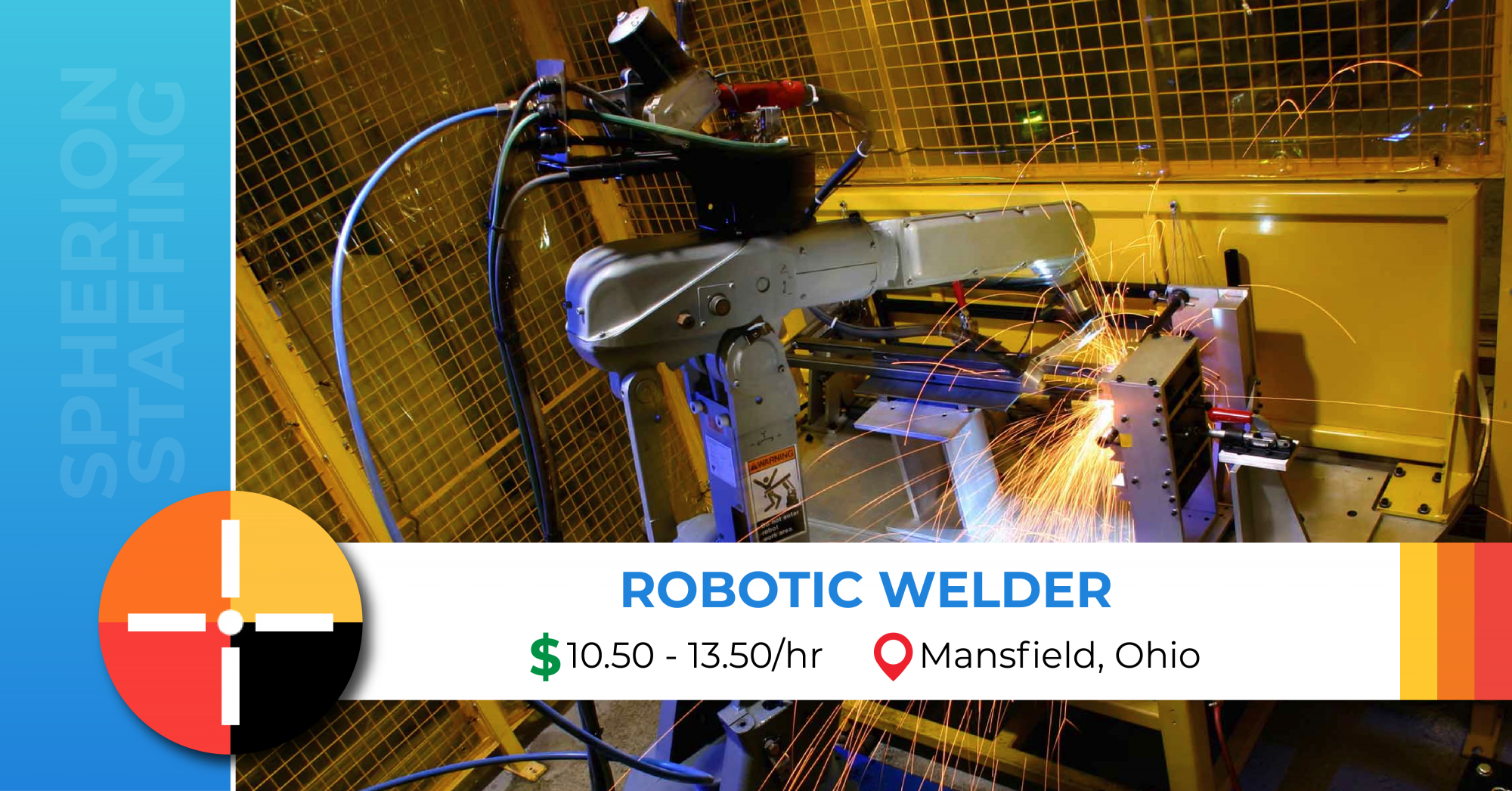 Robotic Welders are needed in Mansfield, Ohio at Jay Industries. Jays is a strong, stable manufacturer in the automotive industry. Join a great team that offers career advancement and benefits!
Location
Mansfield, OH
About The Opening
Shifts are Monday - Thursday (4 10s)
1st Shift (5am - 3pm)
2nd Shift (3pm - 1am)
Pay Rate = $10.50 - $13.50/hr
Benefits:
- $.60/hr attendance bonus, $.90/hr (OT)
- On-the-job training available
- Accelerated temp-to-hire position! (amazing benefits package after permanent placement)
- Opportunity to learn new skills and career advancement
- Medical, Dental, Vision insurance offered from day 1 through Spherion
- Referral bonus
Responsibilities include loading and unloading metal pieces into an automatic welder and using a computer system to record parts and production. Training is provided.
Employment Type
Full Time, Temp-to-Permanent
Experience Level
Entry Level
Requirements
- Great attendance, dependability
- Great communication
- Willingness to learn new tasks
- Attention to detail
- Ability to stand for 8-10 hours/day
High school diploma / GED is NOT required
Interested in this great opportunity?
Click the Apply Now button below and select Jay Industries as your office of interest or the Call Us button below for more details.